Episodes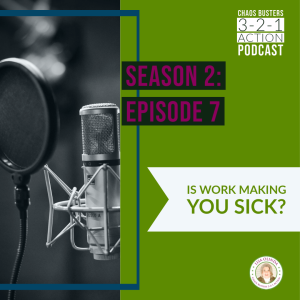 Thursday Oct 01, 2020
Thursday Oct 01, 2020
I have to chuckle as I upload this podcast. Right after recording, I got sick! You get to hear this podcast in all of its imperfection. I did multiple takes and just couldn't stop the word stumbles. Now, I know why. 
Are you pushing hard to meet deadlines and get everything done? As we strive for perfection (am I the only one?) we must be careful that we do not push too hard. We must build margin into our days.
Want the notes? Visit https://olindaservices.com/margin-is-work-making-you-sick/.